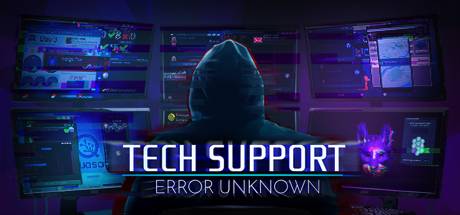 Tech Support: Error Unknown
Things are not what they seem at your new tech support specialist job. While resolving customer issues, you soon find yourself in the middle of a conspiracy. Will you side with your employer, join a rogue hacktivist group bent on destroying them, assist the police or stand alone?
Rechtliche Hinweise
Tech Support: Error Unknown © 2013-2019 Dragon Slumber. Developed by Dragon Slumber. Licensed exclusively to and published by Iceberg Interactive B.V. Iceberg Interactive design and mark are registered trademarks of Iceberg Interactive B.V. Microsoft®, Windows® and DirectX® are registered trademarks of Microsoft Corporation. All other brands, product names, and logos are trademarks or registered trademarks of their respective owners. All rights reserved. Made in Canada.